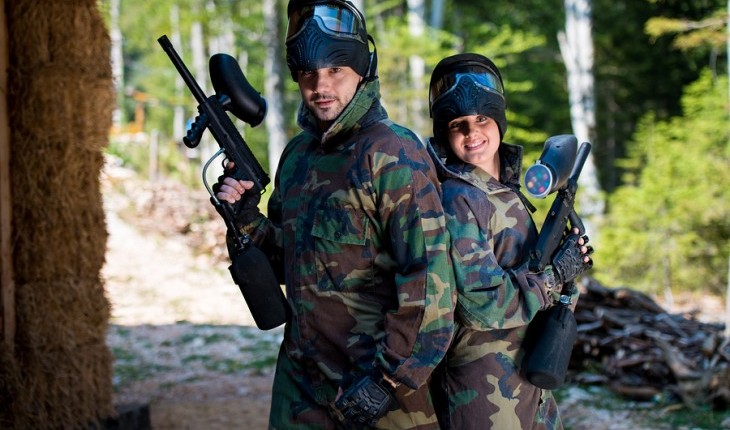 Go paintballing together !
There is a place in Plymouth, Yarmouth county where you can go.
It's called Flint Paintball Field .
You must call to make reservations. The number is (902)663-2283.
(Peggy Newell)
Your group must consist of 8 or more people.
Everyone must be older than 10 years of age.
They have all the supplies needed; masks, paint guns, and paint.
Have you tried paintball ?